I AM Yoga Nidra™ for Kids Online Training
June 10-14, 2020
Daily Zoom meetings, 10:00 AM-1:00 PM and 3:00-6:00 PM (PST)
$499 USD
Learn to Guide Meditation for Kids with Renu Diane Zagoria
Prerequisite: I AM Yoga Nidra™ Professional Training
"If every 8 year old in the world is taught meditation, we will eliminate violence from the world within one generation." ~Dalai Lama
The I AM Yoga Nidra™ for Kids Training takes what you learned in the I AM Yoga Nidra training and applies the same principles and techniques to children. It is one of the only professional Yoga Nidra for Kids Certification trainings available in the country to date. The I AM Yoga Nidra™ for Kids Training will enable you to facilitate Yoga Nidra to children ages 5-teens, with suggestions on ways to use it with kids under 5. The program addresses the high stress level, pressure and demands of children in the world today and how Yoga Nidra can help. You will learn how it fosters their growth and development and gives them tools to help them navigate through the challenges in life at every age. Whether you are a parent, teacher, counsellor, therapist, child psychologist, caregiver or childcare provider, this training will enable you to give the greatest gift to the children…the gift of knowing they always have a way to help themselves.
Bring Mindfulness to Children Offering a Way to Cope with the Challenges in Life.
This training deepens and enhances your understanding drawing on the scientific basis and modern applications of this healing practice for children. We will explore research and the benefits of Yoga Nidra in stages of child development. You will learn how Yoga Nidra techniques for children can help them relax, self-regulate and focus better so that they can concentrate and learn more effectively in school and be more calm and at ease in life.
Yoga Nidra for Kids gives them a place to just "be". It supports the growth of the body-mind of the child, fosters the development of each child's own unique personality, and supports creativity and expression.
You will be able to develop Yoga Nidra for Kids protocols to address such conditions as:
Stress, Anxiety and Depression
Impulsivity and Attention Deficits
Trauma and PTSD
Peer Pressure and Bullying
Sleep Deprivation
---
Features and Benefits
Features:
Daily I AM Yoga and I AM Yoga Nidra™ sessions for adults, kids and/or kids I AM Yoga Nidra™ for adults.
Comprehensive Training Manual
A set of our unique I AM Yoga Nidra™ for Kids card deck and additional made-for-you scripts for each age group.
Understanding of basic child development stages and best application of Yoga Nidra for each stage and age group from age 5 to teens.
Studies on Yoga Nidra and benefits for kids.
Practical applications to alleviate stress-related health or behavior problems and special needs.
Guidance on how to facilitate group and private sessions with kids.
Practice facilitating.
General guidelines on how to bring and facilitate Yoga Nidra in schools.
Instruction on how to use Kids cards with adults.
Opportunity to access your Inner Child and open the channel for healing in a safe way.
And of course have some fun!
Benefits:
Distinguish yourself as a Certified Yoga Nidra for Kids facilitator from one of the only professional Kids Certification trainings to date from a premier school of Yoga Nidra.
Walk away with personalized techniques you can begin using right away.
Responsibly guide children into Yoga Nidra with a thorough understanding of the practice.
Intelligently speak about Yoga Nidra for Kids as it applies to various ages and conditions.
Lead powerful Kids Yoga Nidra sessions with Presence appropriate for all ages.
Receive extensive materials and scientifically validated references.
Gain a new appreciation and personal understanding of this ancient practice and its amazing applications for children.
---
Summary
Add science and a deeper understanding of development in children and how Yoga Nidra benefits each stage.
Customize Yoga Nidra for a variety of different needs for different ages.
Responsibly address the needs of children in the world today.
Deliver high quality Yoga Nidra experiences for all ages.
Assist in helping children move through physical, mental and emotional changes and challenges in a safe and effective way.
---
Testimonials
"Facilitating I AM Yoga Nidra for Kids helped in ways I hadn't imagined before the training began. Renu is a wonderful instructor too, modeling tenderness and warm humor throughout the training." – SF

"The Yoga Nidra for Kids Training was profound and inspiring. Renu has produced an amazing program for certified Yoga Nidra practitioners to use with children and adults alike." – E.H.S.

"I LOVE teaching the I AM Yoga Nidra for Kids method to the Sandy Hook, Connecticut area. The cards are very creative and imaginative. I've taught kids with autism, diabetes, Down's syndrome and PTSD and Kids Yoga Nidra for adults to tap into the inner child." – Joy

"The I AM Yoga Nidra for Kids training has an extensive and yet easily adoptable model of facilitating for kids. The training was structured with content and experience in a palpable way. The cards with the guidance are phenomenal and I feel both children and adults can benefit greatly." -S.G.
Lead Teacher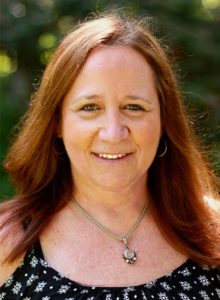 Renu has been studying the Integrative Amrit Methods with Gurudev and Kamini since 2003. With a degree in Special Education and a minor in Psychology Renu has always had a passion for children. She was instrumental in developing the I AM Yoga Nidra™ kids curriculum previously in the Advanced Yoga Nidra Training and building on that developed this training. She holds certifications in I AM Yoga® E-RYT 500, I AM Yoga Nidra™, I AM Yoga Therapy™ and I AM Reiki Master. She is a Senior Teacher of the I AM Yoga Nidra™ Professional Training. Renu has a private practice in Los Angeles as a Certified Life Coach specializing in stress management. She uses the Integrative Amrit Methods focusing on Yoga Nidra for adults and children. Committed to sharing these teachings, with her deep understanding, yet gentle approach, she works with private individuals, groups, corporations and schools. She teaches classes, trainings and workshops as well as leading retreats.
Learn more about Renu Diane Zagoria